Another Year Older
Well, today is my birthday and we (me and my sis) celebrated it at CrustAsia. My sister wants me to invite my friends for dinner but unfortunately they are not available. I told her that I'll just treat my friends out for dinner the next day. Anyways, our first plan is to eat at burgoo (podium) but when I arrived there, I was craving for seafood, so we ate at CrustAsia instead. We ordered garlic oil Lobster, buttered oatmeal shrimp, kangkong lechon and bagoong rice.
I like eating there 'coz the food are scrumptious, especially the Garlic Oil Lobster. The design of the place is really good and it has a nice ambiance. And the good thing is the price is not that expensive.
Well, I just want to thank my sister for it. And thanks to everyone who greeted me.
CrustAsia
P o d i u m , O r t i g a s
Scrumptious food, good ambiance and friendly crew.
Labels: food
posted by AudreyRose at |



----------------------

A Showcase of Philippine Treasure
Kultura Filipino has a show at SM Megamall until Sunday, Aug 26, 2007. They showcase the World Class Philippine craftsmanship. They are a one-stop shop for unique Filipino products from shell crafts from Cebu, to fabrics from Mindanao and furniture's from Negros. Aside from that Kultura Filipino also sells a lot of products like accessories, clothes, bags and furniture from all over the Philippines.

Anyways, this store is worth checking out. Go visit their show at SM Megamall and you will be given a glimpse of the actual pina weaving, Cigar making and hand embroidery, while musicians play at the background.

CIGAR MAKING
Roll, add more dried leaves, then roll, then paste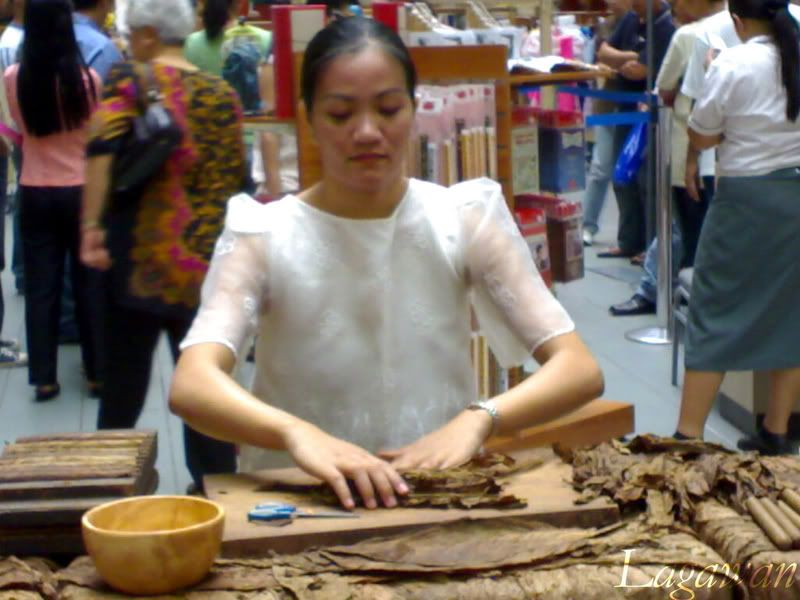 Put in the wood for finishing touches. Put in the box. Taran.. the FINISH product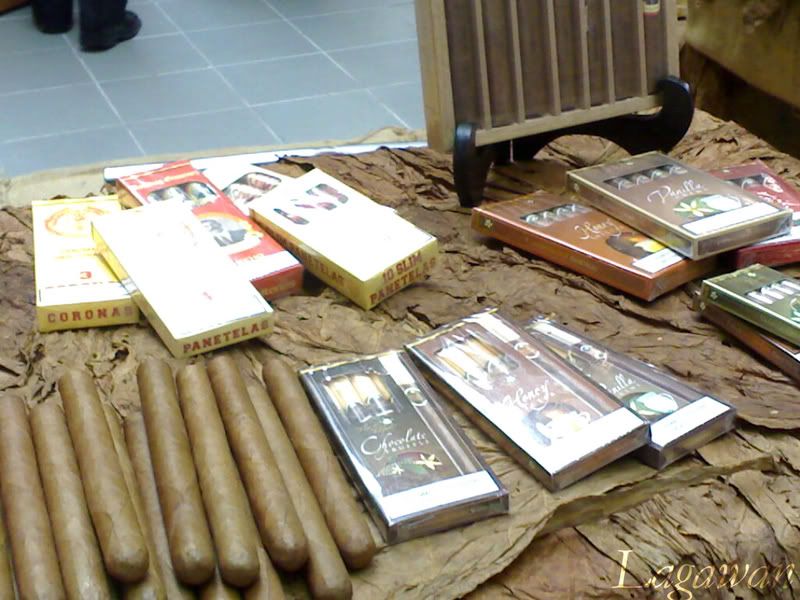 Pina Weaving
Slide left, then slide right, then slide left, then back again hehehe...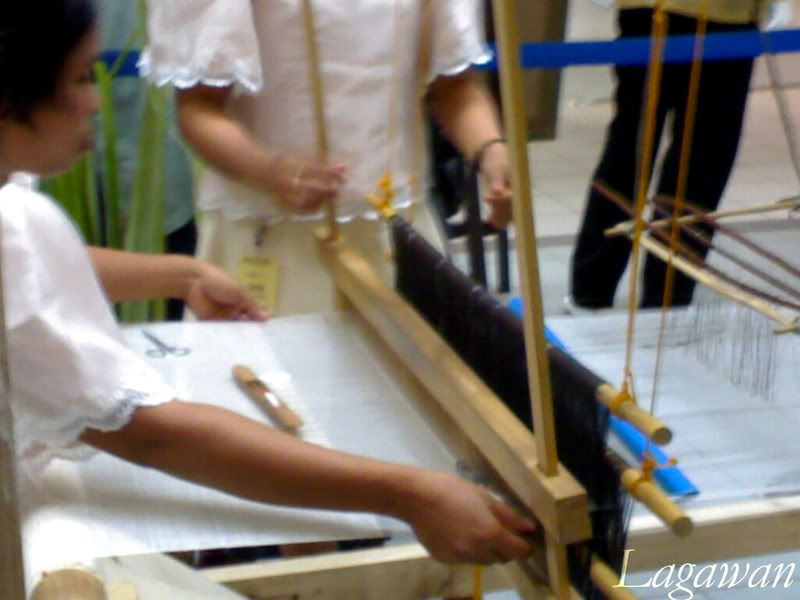 The famous footwork. (Hey, it's a requirement to use a sandal on the other foot :P)
The finish product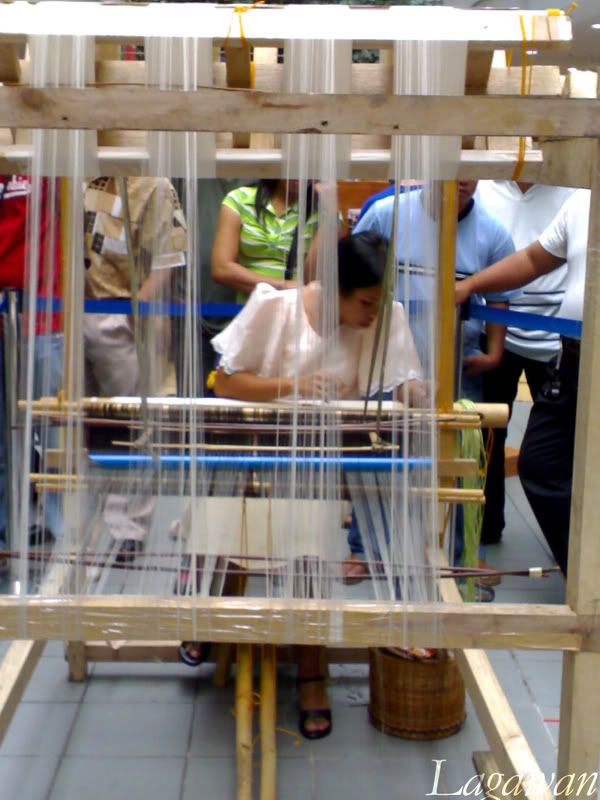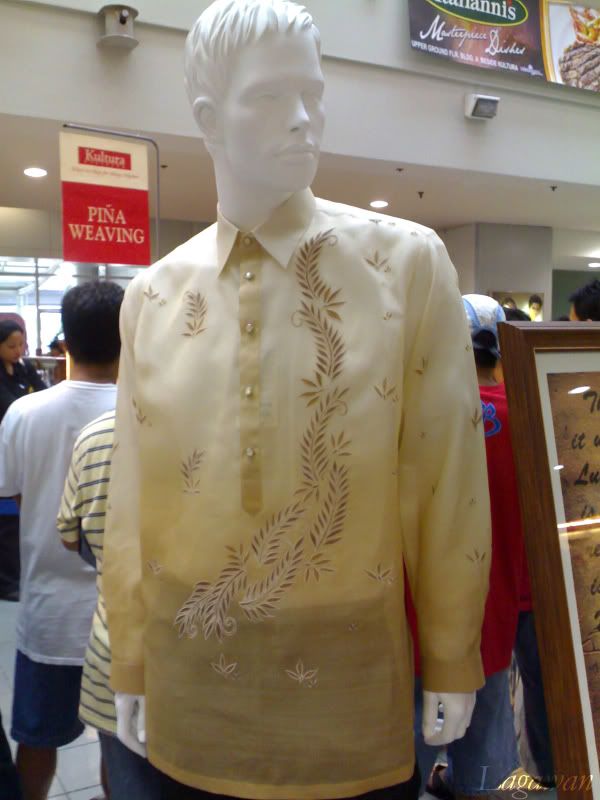 Labels: Philippines
posted by AudreyRose at |



----------------------

Thursday Thirteen #1
Thirteen things I want for my birthday...

1. MacBook - I'm planning on saving for this one, but it would take me 25 years hehehe..
2. Canon 400D/Nikon D40 - Wishful thinking. I hope someone would give me one. amp!
3. Gap Cologne - I love the so pink and ohm.
4. Thailand - I really want to go to this beautiful country and see the beautiful beaches and want to learn more about there culture.
5. New Cellphone - Hmmm... I'm not sure what unit I want. N95? or K800i
6. New wardrobe
7. Go surfing - who wants to go surfing with me? hehehe...
8. Converse All Star - I love this! I have 4 already but I want a new design.
9. Cappuccino, cappuccino and more cappuccino
10. Keyboard - I love to play the piano but we don't have oneof this
11. Guitar - My nephew broke my guitar grrr...
12. I want to see my niece, Angelica, but unfortunately I can't 'coz I don't have a US visa yet
13. Well, last is a US VISA :)

ComedyPlus . Elle Fredrix . Adventures of A Lion Heart
Lara . tami

Labels: Thursday Thirteen
posted by AudreyRose at |



----------------------

D'Temple @ Southbridge Rd, Singapore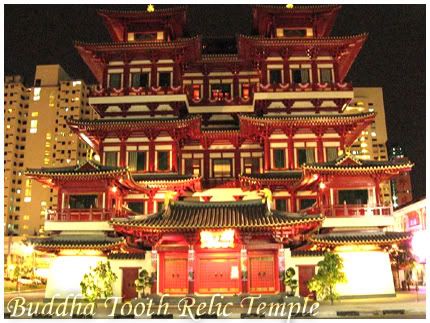 The Buddha Tooth Relic Temple is one of the most visited site in Singapore and it is located at the heart of chinatown. Some people said that the sacred Buddha tooth relic is housed in this magnificent temple. It is place in a Stupa made of 420kg of gold that was donated by devotess. Devotees and visitors can only see this thing through a glass window and it is open to the public twice a year. To be exact during the Lunar New Year and the Vesak day.

Well, I didn't even see the said Stupa when I was there last month 'coz it was already closed when we arrived. Of course, it would be closed 'coz we went there in the middle of the night hehehehe... So, we took pictures of the temple & Musuem instead. And marvelled on this magnificent temple.
posted by AudreyRose at |



----------------------

Petronas Twin Tower
The Petronas Twin Towers in Kuala Lumpur, Malaysia, were designed by an Argentine-American architect named Cesar Pelli and were completed in 1998 and became the tallest building in the world, from 1998 to 2004, until the Taipai 101 took over. But upto this day it is still the world's tallest twin tower.
posted by AudreyRose at |



----------------------

In the Land of Possibility

Walking along Clark Quay










Esplanade Bay










Finding cool, cheap items in the magnificent Chinatown

posted by AudreyRose at |



----------------------

Sentosa Merlion
With Papa Merlion at SENTOSA ISLAND.
This was taken on our 2nd day in Singapore @ Sentosa Island. Well, on our 1st day there we went to see the much talk symbol of Singapore 'the merlion' in Marina Bay, unfortunitely she was on a shower. So instead we had our photo taken with the baby merlion. And now with the Father Merlion who's the biggest of the 3. I don't know when will we have our photo with the real one. I hope soon.



posted by AudreyRose at |



----------------------

Excuse me while I take a shower
We went to see the Merlion on our first day in Singapore but unfortunately she was taking a shower so we decided to take a photo of the baby merlion instead. We're really disappointed but we don't have a choice so we went window shopping instead and we had a blister after hehehehe... Imagine walking for almost 6 hours but we had fun so it's ok.




Labels: Travel
posted by AudreyRose at |



----------------------

Name: AudreyRose
Home: Philippines
Viewmy complete profile

|
Subscribe in a reader
AuctionAds: Increase the bid on your site's income!
AuctionAds