Lorenzo South Boracay
The Lorenzo South Resort is a 28-room AA resort nestled in the 4 kilometer stretch of refined white sand beach and blue crystalline waters of Boracay Island, Philippines. It is one of the pioneering resorts in the Island, owned by The Jimenez family. The resort is just a short walk from the center of the Island where everything is happening, from shopping to night life. They offer plush amenities, great view of the beach and good service. Aside from that, the resort also has a diving center: NEW WAVE DIVING (PADI Accredited) and a fabulous Spa!
Getting There:
Via Kalibo:
Fly from Manila to Kalibo with PAL or Cebu Pacific, from Kalibo Airport take a 2 hour ride to Caticlan Jetty Port (mini-van/bus) and 15 mins pump boat ride to Cagban Port.
Via Caticlan:
Fly from Manila to Caticlan Airport with SeaAir or Asean Spirit, then ride a tricycle (3mins) from the airport to the Jetty port and 15 mins pump boat ride to Cagban Port. From Cagban ride a tricycle to Angol Point and take a 3 minute walk to the resort.
LORENZO RESORTS
Angol Point, Brgy. Mano-Manoc, Boracay Island, Malay Aklan, Philippines
Booking Office : 10 John F. Kennedy Street, Project 8, 1106 Quezon City, Philippines . Telephone Numbers: +63(2) 928-0719 . +63(2) 926-3958 . +63(2) 926-4152 . Fax Numbers: +63(2) 926-1726 . Email Addresses: reservations@e-boracay.com . sales@e-boracay.com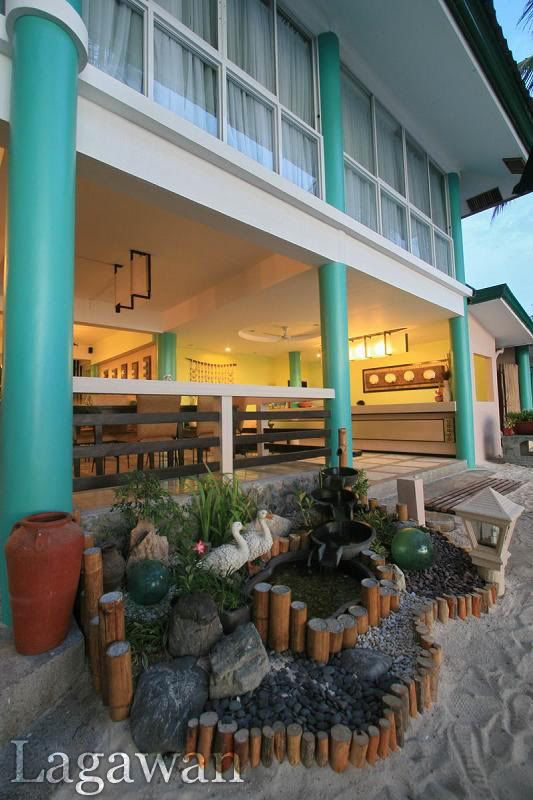 Lorenzo South Facade (Restaurant & Front Office)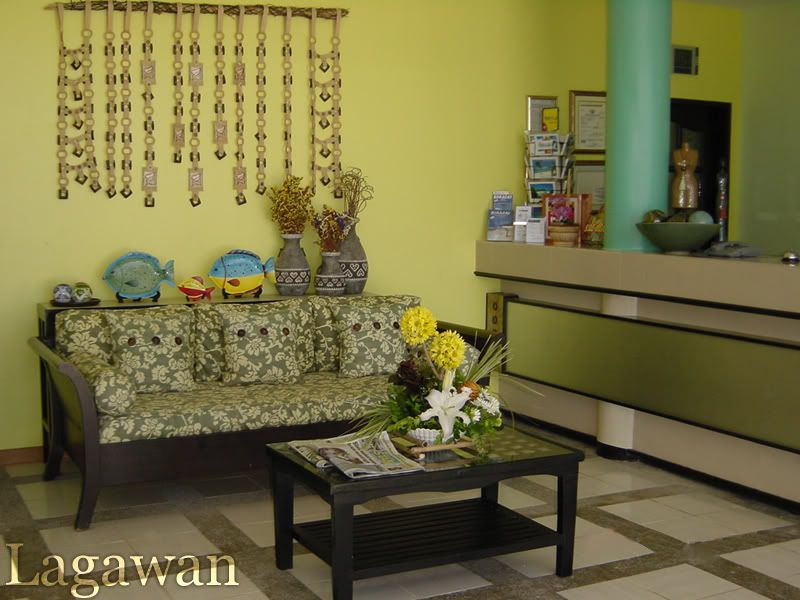 The newly renovated Front Office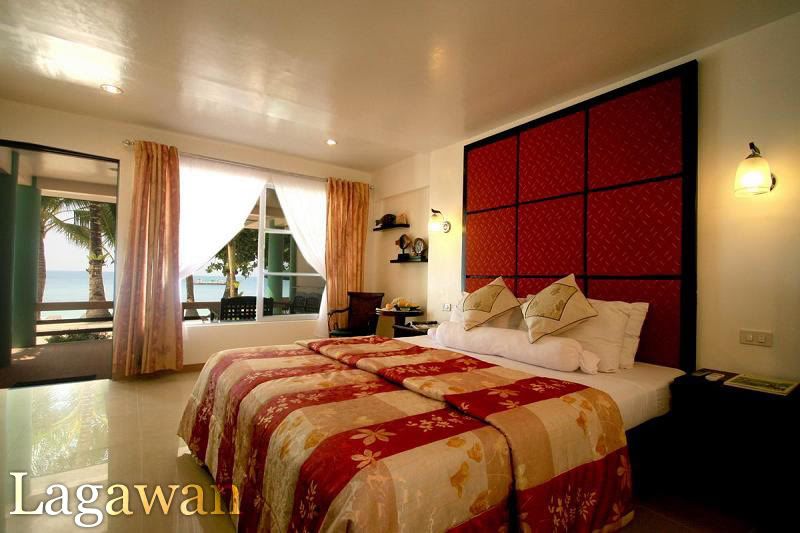 After a long day of swimming and shopping this is the perfect place to be. Relaxing while watching the sunset.
posted by AudreyRose at |



----------------------

Tropezz Restaurant Bar
st Monday, my friend MM, Mei and I went to Greenbelt for a quick lunch, or should I say dinner 'coz it's already 4PM. While, brainstorming (hahaha..) where to eat, one of our friend, Tintin, text that we should try Tropezz Restaurant Bar 'coz according to her the place ambience is really good and the food are great. So, we went there, even though we don't have an inkling on what to eat.
When we arrived at Tropezz, we asked the waitress what's their best selling food and she said we should try Spag tropezz. So Mei decided to order Spag Tropezz and I ordered Linguine de adobo, while MM, who arrived 2hours later, ordered Tropezz belly mucho. Well, the food is great, the servings are very large and what's best is the prices are affordable. Also if you're hanging out with friends they have a live band every night around 9PM 'till the wee hour in the morning.
Well, this is a must try Restaurant Bar. So, what are you waiting for?
Tropezz Restaurant Bar
Greenbelt 3
Labels: food
posted by AudreyRose at |



----------------------

Manila Ocean Park
Come and discover the world under the sea at the
Manila Ocean Park
. The first world-class marine themed park to adopt a fusion concept, bringing together an Oceanarium, open water marine habitat, a mall, hotel, restaurant and multi-purpose function facilities in one complex.
This is the Philippines' first state-of-the-art oceanarium and the first largest aquarium to be built in the country. You will see here a wide variety of species, such as sharks, fishes and invertebrates indigenous to the country and the Southeast Asia. It has a 25-meter long underwater tunnel that are surrounded by awesome creature. And this will be a great experience for Filipinos for this is comparable to the world's best.
Well, people don't have to go to far away places just to learn and experience swimming and diving with fishes for you can do this at the Manila Ocean Park Open Water Marine Habitat. But unfortunately you will have to hold on a little longer for the
Open water Marine Habitat
will be opening on July 2008, while the 100 room Boutique Hotel will be opening on April 2008.
Well, this will be located behind the Quirino Grandstand, Luneta Park, Manila, Philippines 1000. For more information please visit
Manila Ocean Park
website. So see you at the opening!
posted by AudreyRose at |



----------------------

18th Philippine Travelmart

The 18th Philippine Travel Mart, also known as "Sale ng Bayan" just opened this after at the Megatrade Halls, 5th flr. Bldg B of SM Megamall in Mandaluyong City. This was organized by the Philippine Tour Operators Association (PHILTOA) with global visions events and marketing network and various stakeholders in the travel industry.

This is a great way to save on your trips around the country 'cos the travel show promises bagsak presyo on airfares and travel deals. Well, there are more or less 160 companies who joined the said event, so you can compare prices, resort facilities and location in one setting. Just imagine travel deals up to 50% off!

SO, now is your chance to enjoy SAUD BEACH in Ilocos, who's listed as the top 10 Asia's Best Beach, the white sand beaches of Boracay, the wild rapids of Cagayan de Oro, the Rice Terraces or wander at the street of Vigan and see those old Spanish houses.

Well, the opening ceremony started around 1PM with a foot parade, then the Ceremonial banging of the gong, Invocation with DOT Regional Directors, National Anthem, Welcome address by Mayor Abalos, talks about Tourism, then the cultural show and so fort and so on. Sorry, but I went home early.

Anyways, what are you waiting for? Hurry and get your dream vacation. Or just walk around and know more about the Philippines. See you at the fair!

Here are some of the pictures I've taken at the Travel Mart: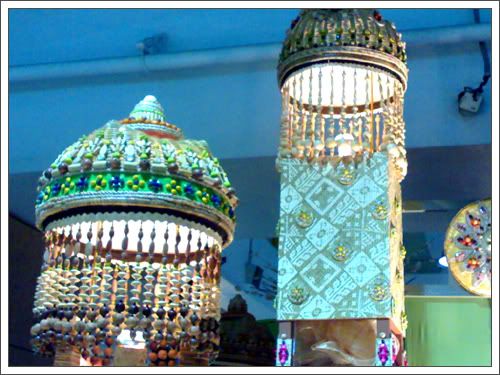 Labels: Travel
posted by AudreyRose at |



----------------------

13 Great Website (TT#2)
Well, I'm always online and I come upon unique and great sites that I want to share with you for today's thursday thirteen. This sites are for those who love to travel, who's into graphic designs and for those who are looking for a great layout/template and tutorials. I hope you'll like it too. Check 'em out.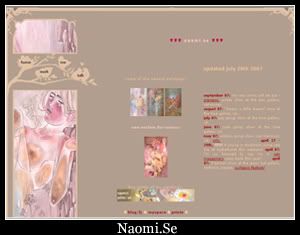 1.
naomi.se
- One of my favorite website. She's really a great artist, very creative and has a unique idea.
2.
halfproject
- A portal for Pinoy graphic artist. They showcase the arts of it's members and they also have great tutorials.
3.
DeviantArt
- Where ART meets application! This is the largest art community in the world wide web. Members in DA can submit art, collect favorites, track their friends or favorite artist and interact with fellow DA members. And what best with this site is they have tutorials for begginers.
4.
Eternalize Bliss
- "
a place where simplicity and mere sophistication are blended into every design
" as what the owners said. They offer a wide variety of beautiful and sophisticated graphics.
5.
Relentless Designs
- Well, this site also makes cool pre-made layouts for those who have few other resources.
6.
Krystalis Design
- The site provides an eye-pleasing, quality layouts and avatars for free and the graphics ranges from anime to abstract art.
7.
Aethereality
- A design portal that offers pre-made layouts, PNG, avatars, brushes, testures and everything else needed for website enhancement and also tutorials to hone your design skills.
8.
Summer Skies
- A graphic resource site who provides free pre-made designs, wallpapers, photoshop brushes and tutorials.
9.
Virtual Tourist
- One of the best travel sites ever. They offer the best travel guides, hotel reviews, travel deals and everything and any thing about travelling. You can also interact with VT members by chatting with them or by attending VT meetings worldwide.
10.
Paradise Philippines
- One of the best travel blog about the Philippines. Their goal is to provide a community for travel bloggers. They also offer comprehensive travel guide for travellers.
11.
Travel Philippines
- Want to know more weekend gateaway? Just check this out. This site is one of the best site about the Philippines. It also have information on how to get a visa (for foreigners). It's always updated and it has great pictures.
12.
Byahilo
- A blog of a traveller who spends his time exploring the Philippines. And captures every moment of it in films.
13.
Ivan About Town
- A travel blog by a travel freak, frustrated historian and heritage activist.
Labels: Thursday Thirteen
posted by AudreyRose at |



----------------------

Name: AudreyRose
Home: Philippines
Viewmy complete profile

|
Subscribe in a reader
AuctionAds: Increase the bid on your site's income!
AuctionAds