Caracol Festival - Makati
11:40 AM
Yesterday, I went to Makati with Arian, Enrico and Raymond to witness Makati's Caracol Festival. It was my first time to hear about this festival, so when Enrico invited me to go there my initial reaction was "what's that?" but since I don't have anywhere to go, so I grab the chance for a photo op.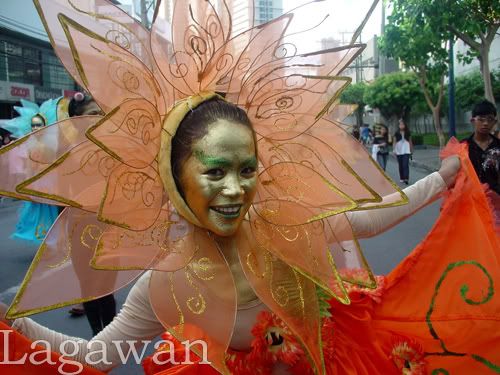 Well, Caracol Festival was derived from a Spanish word means "Snail Shells" and it signifies the City being a shell of fun and merrymaking even at the time of hardship. The festivals theme is the preservation of Mother Earth and it was shown on the participants costumes. Participants from Elementary schools were mostly dressed in animal costumes like dogs, bees, cats and the most popular was the birds costume. While the High school and College students were dressed as fairies, butterflies, flowers, jellyfish, seahorses, Indians, squids, illegal loggers and a lot more. The participants also had a lot of props and special effects to emphasize their point.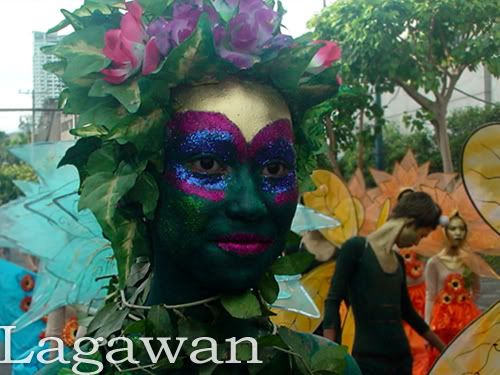 I was a little disappointed with it 'coz I was expecting a street dance and a loud music or drum beats, instead they only walked the street from Makati Ave going to the judging area in front of Park Square1. It was a small place, so only a few people had a chance to witness the participants routine. It was a small festival unlike the Sinulog or Masskara but it has a potential to become a big one, if only the City government will fund and campaign for it. They should have advertise the festival so that more people where informed about Caracol Festival. Imagine, even people who resides in Makati for a long time haven't heard about it, what more to those who live outside Makati. And the host even said that the festival had started in the year 1986. Well, are they serious about that? It has been years people! I just hope next year the organizer will think of putting up sound system on the streets if not, they could hire a lot drummers for their parade so that participants could go street dancing. And a lot of people could witness the Caracol Festival.